Flash PC...
Who we are ?

Flash PC is a Monegasque company dedicated to troubleshoot computers at home and to repair PC.

Our interventions

We operate in and around Monaco: Cap d'Ail, Beausoleil, La Turbie, Roquebrune Cap Martin.

Our skills

The technicians and even engineers are there for your PCs and your computers in general.

Our assets

Speed and efficiency are the watchwords of our interventions so that your computer meets your requirements.

Our difference

We are true computers professionals with degrees and qualifications delivered by the big names in the computer world.
Troubleshooting computer in Monaco
Individuals - Micro-entreprises : Flash PC
Troubleshooting a computer at home? Fixing a PC down? Need assistance to use? Flash PC is there for you. Bug? Internet connection problem? Box or router capricious? Do not hesitate! Professionals move directly to your home to bring you their expertise on your computer in Monaco, Cap d'Ail, La Turbie, Beausoleil and Roquebrune Cap Martin.
Troubleshooting PC, repairing computer, training, Flash PC is here! Efficient and fast your computer problems will fly. Need help installing a new device? to update your configuration? to turn a new software? Turn to the professionals.
Flash PC helps you solve all your computer problems and gives you a smile.
Companies - Administrations: Green IT Consulting
Businesses, governments, institutions, consider our partner Green IT Consulting, specialist in computering and Information Systems clean, green and economical. Do not hesitate to visit their website and contact them: Green IT Consulting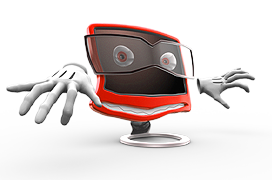 Call us :
A unique number:
06 40 62 89 12
Troubleshooting Flash!
* from 18h to 21h from Monday to Friday and from 9am to 18pm on Saturday
Nos engagements
Speed

Taking into account your computer problem within the hour! Flash PC promises to give you an answer ... flash!

Efficiency

Because our teams are composed of experienced technicians and even engineers, you are sure of a reliable intervention ... and flash!

Rates

Response from 50 euros VAT! Because transparency is necessary for any relationship of trust, find our rates here ... Flash! Read more...